..
..
..


..
..
..


..
..
..
..
..


..
..
..
..


..
..
..
..
..
..
..


..
..
..
Edit this page (last edited April 13, 2006)

---
Citadel Guard
---
I am 13 years old and i'm from canada.I've been collecting miniatures since christmas now, and i have some pretty good ones.My favorite models are the army of the dead and i'm trying to buy an army of them but i don't have a whole lot right now.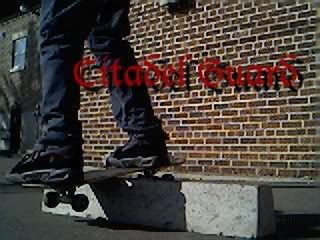 Me Skating this summer with my friends, and yes Crazy Canuck was one of them.
My Army Consists Of...
Haldir with Armour
Ewoyn
Legolas
Gamling
Gimli
Aragorn
Mounted Faramir
Knight Of MT Standard
9 warriors of the dead
200 warriors of MT
6 Haldir's Elves with Bow's
Wood Elf Standard Bearer
17 High Elves
8 2nd age men of Gondor
3 Rangers of Gondor
2 Guards of The Fount. Court
Forces of Darkness
10 Uruk-hai(5 shield+5 pike)
Mumak
36 Haradrim
Chieftain
Standard
Harashii
Articles
Rivers and Banks Guide:
Terrain/Natural/Rivers And Banks
Simple Ruiins for Beginners:
Terrain/basics/Simple Ruinsfor Beginners
Painting Guide for Faramir:
Miniatures/Painting/Painting Lord Faramir
House Rule for the WOTDA:
Gaming/House Rules/Warriors Of The Dead Archers
The Ruins War Story:
Gaming/War Stories/The Ruins
Rocky Watch Points:
Terrain/Natural/Rocky Watchpoints
Mumak Tactics
Gaming/Tactics/Mumak Tactics
Galleries
Articles coming Soon
Rocky Watchpoints
Painting warriors of the dead(I'm repainting them)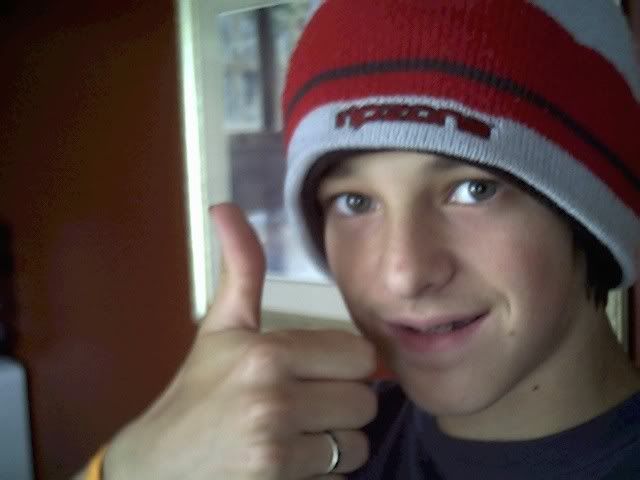 Meeeeee!!!!
My Wiki Friends
if you think you should be on my friends list just contact me on this page in the
comments section.
Comments
---
Hey, and welcome. -The Precious
---
Thanx
---
Hey, Citadel_Guard! Ah... what country r u from? -King Of Gondor
---
Aye welcome, and as to what King Of Gondor said, it would be great if you were another New Zealander. I think King Of Gondor and I are the only New Zealanders on the website, though I maybe wrong. -Lord Aragorn Elessar671
---
would it hurt to say i'm canadian eh? And no i don't live in a igloo.[hehe] - Citadel Guard
---
No, doesn't hurt at all. One of my friends is from Canada. Why would I think you live in an igloo. I'm not stupid, I know it's not canada that has igloos lol. -Lord Aragorn Elessar671
---
Are you absolutely sure you dont live in an igloo? Neix J
---
Ya i'm sure, -citadel guard
---
Positive..... Saruman
---
Ahhhhhhhhh!!! p-p-p-pictures? h-hhow did you get those? Saruman
---
Easy, just get a digital camera for your b-day Citadel Guard
---
im form nz but dont live there at the moment MACE
---
I finally updated my army list -Citadel Guard
---
Nice pic of you -King Of Gondor
---
nice army list! -Captain_Of_Gondor?
---
Hey Cap'n.......How did you come o be the cap'n of gondor?Did you go to the unerversity of Gondor?
---
No, he came through my School of Knights in Osgiliath BEFORE it got attacked by orcs, didn't ya? -The King Of Gondor
---
Cap'n of Gondor must be very old because no one's lived in osgiliath for over a 100 years. -Citadel Guard
---
Glad you know that! I was testing your knowlege! It was in Minas Tirith
-King Of Gondor
---
You are bluffing!!! -Citadel Guard
---
THANKS A MILLION GIBSON Crazy Canuck
---
YYYeeeehhhhhhhh i finished my mini river diorama
-Citadel Guard
---
I traded my brother an minas tirith spearman and theoden for 10 uruk-hai -Citadel Guard
---
I've Managed to Make My Brother Give Me A Mordor Orc Which Is Now My Standard Bearer, A Minas Tirith Swordsman Which I Have Converted And Decided to Call him the Running Man, Another Warrior of MT Which I Tried to Convert But I Accidently Destroyed Him, A Mordor Orc Sword, A MT Sheild & A High Elf Head. And They Were Al for Free Precious!!! -Captain Of Gondor
---
I saw that orc standard bearer and i think it's really great, i can't wait to see the captain for it, that's if you make one. -Citadel Guard
---
Hi, Isn't canada short for igloo? joking I in a completely different time zone here! And im buzzin off it! UGLUK1000
---
I'm currently repainting my warriors of the dead because there paint was chipping off so I primed them this time,They look way better because I took a little longer.The're alot darker than my original color scheme but I like them alot better.Oh and I Finally added my 'friends list'. -Citadel Guard
---
Thanx For Adding Me to Your Freinds List! -Captain Of Gondor
---
No probs,hey i'm on yours -Citadel Guard
---
Thanx for puttin ME on your friends list
-King Of Gondor
---
Du Rien(your welcome) -Citadel Guard
---
I finally got a user name on the TLA!!!!!it's Erech. Citadel Guard
---
Is the TLA down again??!!!??! -Citadel Guard
---
I Don't Know But I Just Got My Username on TLA & It's Cap'n Of Gondor & When I Try to Log In It Says Page Cannot Be Displayed! -Captain Of Gondor
---
Never mind it must have been a bandwith prob or something wrong with the site....(sorry if I scared you) -Citadel Guard
---
Thanx For Adding Those Nice Comments About Me!
-Captain Of Gondor
---
Ya welcome -Citadel Guard
---
YAY!!! someone thinks I'm a detailed painter! Yus! -King Of Gondor
---
Thanks for the comment. I just made that scenario yesterday and I was going to test it today to make sure i was even. I change it to what you said. -Eomer
---
Don't mention it,make sure when you play the other person that you switch off sides to make it fair. -Citadel Guard
---
XD I cant beleive I never commented here before! Lol... Yeah, good to see someone else who like Dead warriors... I brought the Army of the Dead box set. Neix J
---
I submitted my article (Rocky Watchpoints) to the TLA, now it has to be proofread.... -Citadel Guard
---
Kool. Trust me, I takes a while <.< Neix J
---
Sorry, it was a joke. Sorry, lets be friends. If you set the Worst painted minitures back up I promise I won't do it again. Ill be Good. Sorry. Your minitures are actually better painted then mine! Sorry about it. Lasta Greyshield oxxx(:::::::(Sorry):::::::>
---
I Luv Your Pic of You Grinding! It's Sik!!! -Captain Of Gondor
---
That's okay lasta greyshield i shouldn't be putting them up anyway.Thanks, COG, I'm hoping to get a few pics of me snowboarding too this winter... -Citadel Guard
---
where abouts in canada do u live, ive been there a couple of times and think its great there -Baruk Khazad
---
I live neat the bottom of Sas(I won't tell you to protect myself). the closest gw i've go is in regina. Great News! My article for the TLA is on it's last stage before upload time. If it doesn't get accepted and I hope it won't it will be uploaded......Thus giving me stars(hopefully)!!! -Citadel Guard
---
Ur skateboarding pic of u grinding is great!
The Terrain Dude
---
Hey Man!! Hate to freak ya out with my name but i'm just a twerp who babysits for cash. I live in Oztralia where instead of snow, we got surf. Being the cross nerdy-Kung-Fu type, I break boards istead of skating em'. Hope you can check out me site by clicking on me name Mon, By the way, what Skateboard have you got? looks kinda new... Bab Y123 P.S Warriors of the Dead are better with Green Ink
---
nice you got lots of minas tirith warriors I like them! YOU GOT A MUMUKIL arnt they expensive? *ELENDIL_KING_OF_NUMENOR
---
woohoo another sk8boarder that collects LOTR join the club and be welcome
---
Category Users