..
..
..


..
..
..


..
..
..
..
..


..
..
..
..


..
..
..
..
..
..
..


..
..
..
Edit this page (last edited July 10, 2006)

---
The american takes on Middle-earth! (New Zealand) RangerOfTheNorth? vs. King Of Gondor
Army lists
We have 250 points to spend each
King Of Gondor
Halbarad Dunedain – 65 points
RangerOfTheNorth?
8x with spear (4 of those also have a shield)
5x harad raiders with lance 60pts
all orcs combined are 100 pts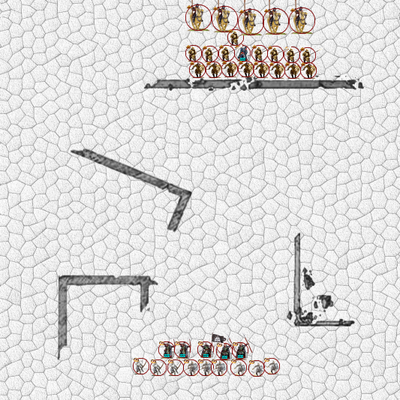 Turn 1
Move: KOG: Not Much to say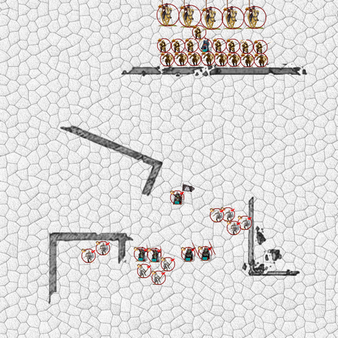 ROTN: Fails 2 times to jump the ruin, having most of his orcs over the ruin.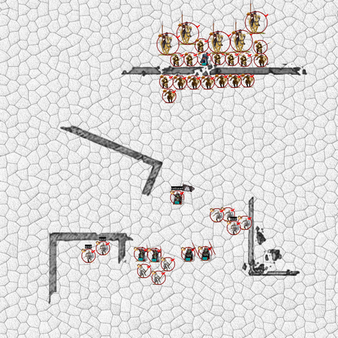 Shoot: KOG: Unfortunately I missed all of my shots :'( ROTN: All of his raiders miss halbarad and a ranger
Turn 2
Priority: I win priority
(King Of Gondor) Move: Not much to say apart from ROTN failing for one of his orcs to jump the ruin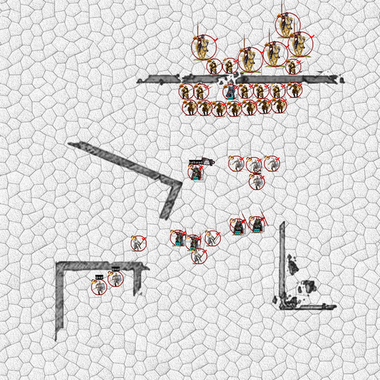 Break
Unfortunately RangerOfTheNorth? has to go so this battle will be continued soon. If you want to be a spectator of this historic battle on VOTR, i will post a time and day when it will be continued. But for the moment both sides are about to clash, and everyone is still alive. -King Of Gondor
---
Comments
Lol I like the title, hopefully we will continue the game soon. -RangerOfTheNorth?
---
King Of Gondor you had better not lose for us kiwi's! If you do though, I'm willing to fight a re-match on New Zealand's behalf...(not to say I'm doubting you) -Lord Aragorn Elessar671
---
I hope I don't lose, but Hasharin is VERY strong so we'll see. -King Of Gondor
---
Does anyone else find it weird that Ranger of the North is being attacked by Rangers of the North? Neix J
---
LOL! It Does Sound Quite Odd. What Did You Do to Get Them to Turn Against You? LOL -Captain Of Gondor
---
lol I get very confused whenever he says Rotn. and Captain Of Gondor, I am an EVIL leader so my Rotn joined the king of gondor
-RangerOfTheNorth?
---
Are just the screenshots from Vot R, or was the game played (thus far) on Vot R? Looks fun, can't wait for the end
-Shnar Gru
---
Me Either Neix J
---
Yes, the game was played on Vot R. -King Of Gondor
---
Hurry up! I wanna see what happens... Neix J
---
I think Kog's computer (with more of the game) is a little messed up.... I'm sure it will be good soon though. -RangerOfTheNorth?
---
I'm cheering for you Ko G. Go Get E'm! -Captain Of Gondor
---
Yeah. Go Ko G!!!!! - Eomer
---
What about me!? -RangerOfTheNorth?
---
Come on Rotn i would realy like to see the out come of this but u can take him;) -Muhadman
---
I have 2 reasons why I'm cheering for Ko G. Number 1 he's my best freind on wiki and number 2 on my battle report you were cheering for Neix J and not me! -Captain Of Gondor
---
O yeah!! Its ok. I was cheering for him because he was evil. -RangerOfTheNorth?
---
I hope that you, RangerOfTheNorth?, lose because you collect evil! Your hashrin will be killed by arrow fire, i predict!
---
Yeah looks like a good battle By the way i need some help im new to wiki The_Mouth_Of_Sauron